Stream all of HBO plus more TV, movies, and Max Originals at no additional cost.
SIGN IN
Discover the Latest Specials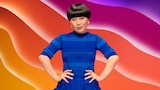 Atsuko Okatsuka: The Intruder
For her HBO first one-hour comedy special, Atsuko Okatsuka shares her encounter with a home intruder and how her upbringing prepared her for that very moment.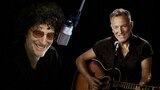 The Howard Stern Interview: Bruce Springsteen
The interview features over two hours of intimate, in-depth conversation between Howard Stern and Bruce Springsteen, taking a candid look at Springsteen's musical, professional and personal journey.
PREMIERES FEBRUARY 11 AT 10 PM
Marc Maron: From Bleak to Dark
​Comedian and legendary podcast host Marc Maron tackles grief, getting older, and global warming in this deeply layered stand-up special.
FIND OUT MORE
Must-Watch Comedy Specials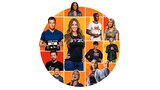 Reese Witherspoon and Jim Toth produce the 2021 edition of Stand Up To Cancer, featuring hosts Anthony Anderson, Ken Jeong, Tran Ho and Sofia Vergara along with performances by Common, Brittany Howard, and more.
Not Your Typical Stand-Up
My Favorite Shapes by Julio Torres

In this multimedia comedy show, Julio Torres explores his favorite shapes--which lead to fantastical stories, anecdotes and jokes.

Stand-up comedian and former "Weekend Update" SNL writer Drew Michael stars in his first one-hour HBO special.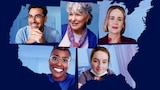 This socially distanced comedic satire spotlights five characters breaking down and breaking through as they grapple with politics, culture, and the pandemic. Bette Midler, Kaitlyn Dever, Dany Levy, Sarah Paulson, and Issa Rae star.
Laughing Through the Hard Stuff